Tree Service Lusby Md 20657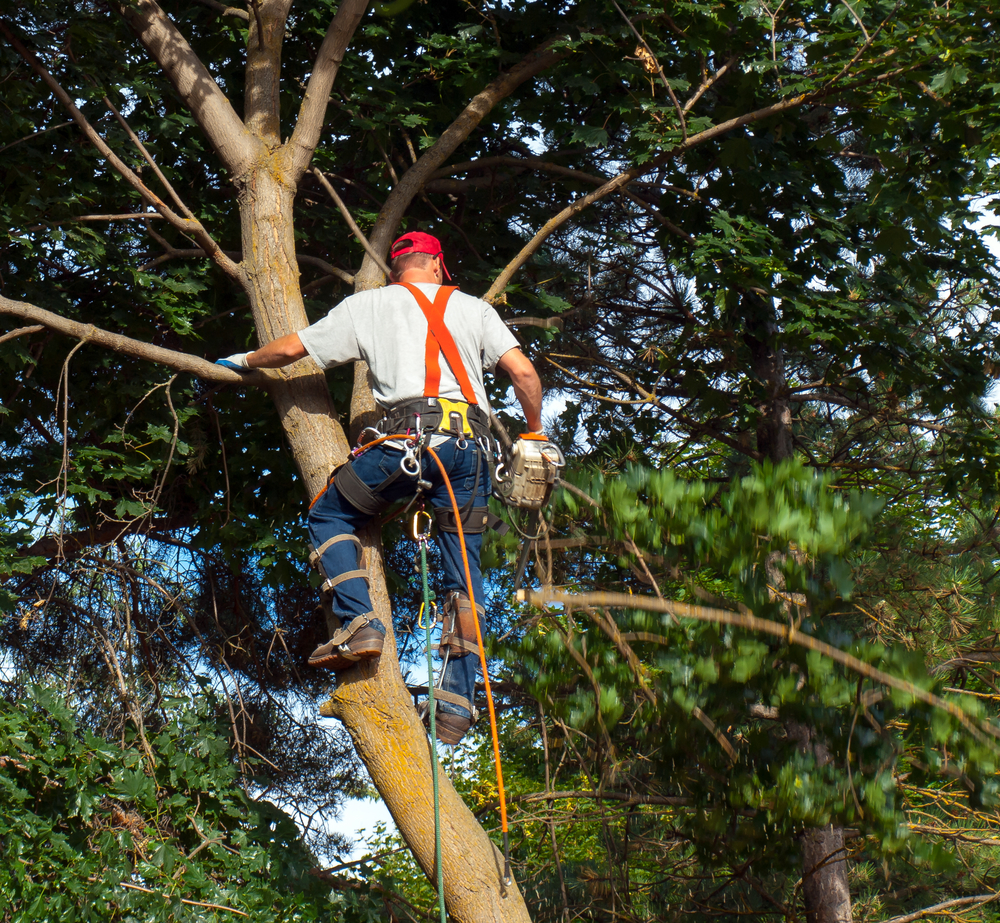 Free Estimates 

Fast Service
Competitive Prices
100% Satisfaction Guaranteed
For a well-groomed yard and a safer home, rely on the experts at Calvert County Tree Service. Our dedicated expert staff and specialized equipment make sure we can get your residential or commercial job done safely, efficiently, and correctly. Our staff is trained to remove trees in any situation, while minimizing damage to surrounding trees, shrubs, and lawn. Our crew is the safest team of  tree care pros in the Southern Maryland area. We provide the best professionalism/quality standard with every job and our clean up is second to none.
Calvert County Tree Service has been providing residential and commercial property owners with high-quality service for over 15 years. It has always been our goal to meet and exceed our customers' expectations by going above and beyond what they would expect. Dependability, reliability and efficiency are what we stand for when it comes to meeting your needs 100% of the time.
Call For a Free Estimate
(410) 657-8288
Tree Pruning & Removal Lusby 20657
Our full tree servicing company provides you with quality you can depend on! We pride ourselves in providing our customers with professional workmanship, personalized service and competitive pricing that you can count on and afford. We not only have the man power, but, all of our tree trimmers and pruners have the knowledge and vision it takes to keep your trees healthy and beautiful. When you need tree removal services at your home or business, or just want to take good care of the trees on a property, we're here for you. 
Tree Removal
Trimming/Shaping/ Pruning
Hazardous Tree Removal
Diseased Removals
Dead Tree Removals
Tree Thinning
Storm Damage Specialist
Free & Fast Estimates
If your curious about our pricing, call us for a free estimate. We"ll come by your home or business and provide you with an evaluation of the trees that may need to be removed due to health problems or other reasons. We'll work with you and make the appropriate recommendations necessary, while maintaining the health and structural integrity of the surrounding trees on your property.
Calvert County Tree Service
We have been able to establish, develop and maintain strong ties within the community and with our customers because of our efforts. We consider ourselves to be a different kind of company; we put your needs first! Contact us and experience the difference of working with a company that places your satisfaction as their primary goal. 100% Satisfaction Guaranteed or your money back!
Call Us Today!
(410) 657-8288
<iframe src="https://www.google.com/maps/embed?pb=!1m18!1m12!1m3!1d50055.540817625835!2d-76.4691395171374!3d38.361217291990194!2m3!1f0!2f0!3f0!3m2!1i1024!2i768!4f13.1!3m3!1m2!1s0x89b77d80ba7e222f%3A0xf7585541d7601d8a!2sLusby%2C+MD+20657!5e0!3m2!1sen!2sus!4v1539869350957" width="400" height="300" frameborder="0" style="border:0" allowfullscreen></iframe>
calvert county tree service
Average rating:
7 reviews
May 12, 2019
Great service! Showed up, knocked out the work as promised, and cleaned it all up! I highly recommend this company.
May 12, 2019
We have been using this company for years.... every tree and stump removal, or tree trimming experience has been outstanding. We will always choose Calvert County Tree Service
May 6, 2019


Perfect service from start to finish. Timely and professional. Had a large tree taken down in our front yard and you would never know anything was ever there. Highly recommend and will definitely hire in the future. 


May 6, 2019
They were fairly priced, arrived when scheduled and performed services as committed in the quote. We loved the end result!
Apr 29, 2019
Company did an excellent job removing all my trees. Answered all my questions and gave me a great estimate. I will be using this company again!
Apr 29, 2019
This is a very professional company! The arborists showed great expertise in how he did his job. I had a very large tree, very dead, and they were in and out in about an hour. Completely cleaned up their mess and you couldn't even tell they had been here when they left. I would highly recommend Calvert County Tree Service!
Oct 31, 2018
They are a fast and friendly! I recommend them to all of my friends and family in calvert county