Tree Service St Leonard Md 20685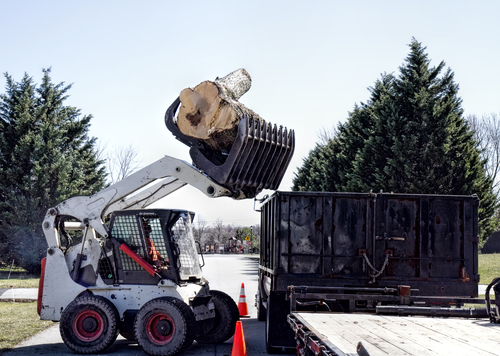 Free Quotes 

Affordable Services
Safe & Effective Techniques
100% Satisfaction Guaranteed
Calvert County Tree Service is your best source for commercial and residential tree healthcare services. It has always been our goal to meet and exceed our customers' expectations by going above and beyond what they would expect. Dependability, reliability and efficiency are what we stand for when it comes to meeting your needs 100% of the time. We take pride in our professional and effective tree services. Our locally owned company has served the entire Southern Maryland area for over 15 years. We provide services from tree trimming, pruning, tree removal and stump grinding, also emergency services for residential as well as commercial properties. Our years of service have helped us build a strong customer base and have made us one of the most dependable tree service providers in St Leonard.
Call For a Free Estimate
(410) 657-8288
Stump Grinding & Tree Removal St Leonard 20685
We pride ourselves in providing our customers with professional workmanship, personalized service and competitive pricing that you can count on and afford. We not only have the man power, but, all of our tree trimmers and pruners have the knowledge and vision it takes to keep your trees healthy and beautiful. When you need tree removal services at your home or business, or just want to take good care of the trees on a property, we're here for you. 
Dead Tree Removals
Diseased Tree Care
Hazardous Tree Removal
Trimming, Shaping & Pruning
Tree Removal
Tree Thinning
Storm Damage Specialist
Stump Grinding
Calvert County Tree Service
We offer prompt, reliable tree service by highly skilled professionals. No job is too big or too small. We are a locally operated business with reasonable rates and an excellent safety record. Our goal is to ensure that every project receives 100 percent dedication and personal attention from our friendly, dependable staff, while maintaining consistent communication throughout the project. Contact us and experience the difference of working with a company that places your satisfaction as their primary goal. 100% Satisfaction Guaranteed or your money back!
Call Us Today!
(410) 657-8288
<iframe src="https://www.google.com/maps/embed?pb=!1m18!1m12!1m3!1d49981.798888811885!2d-76.53040306617298!3d38.46773718745686!2m3!1f0!2f0!3f0!3m2!1i1024!2i768!4f13.1!3m3!1m2!1s0x89b77e641872f7bb%3A0xbf1029e41dd4c01f!2sSt+Leonard%2C+MD!5e0!3m2!1sen!2sus!4v1539886060942" width="400" height="300" frameborder="0" style="border:0" allowfullscreen></iframe><!-- [et_pb_line_break_holder] -->
calvert county tree service
Average rating:
8 reviews
May 14, 2019
Calvert County Tree Service does great tree removal services. They know how to properly remove and trim trees, and do an excellent job every time! We always use these guys and will continue to do so for the years to come.
May 14, 2019
Did an amazing job around my property. Very well priced and awesome clean up. Great equipment. Will definitely use next time with no problem.
May 7, 2019
Whenever we call Calvert County Tree Service, we know we can expect consistent 5 star services. These guys do great work, and have affordable prices.
May 7, 2019
Always a great experience with this company. They cut down 4 trees and made our yard look great! Their prices are always competitive and they do fast work.
Apr 30, 2019
Took down a leaning tree in my front yard and did an excellent job. Yard was spotless when they finished and no issues with removal. I will be recommending them to all our friends and family.
Apr 30, 2019
Very professional service, quick, experienced, and pleasant. Was going to have a tree removed but instead they trimmed the tree to make it safer. These guys are the real deal.
Apr 30, 2019
Great customer service! Work was completed quickly, professionally, all for an affordable price!
Oct 31, 2018
They scheduled me quickly and the prices are affordable!