Tree Service Lexington Park Md 20634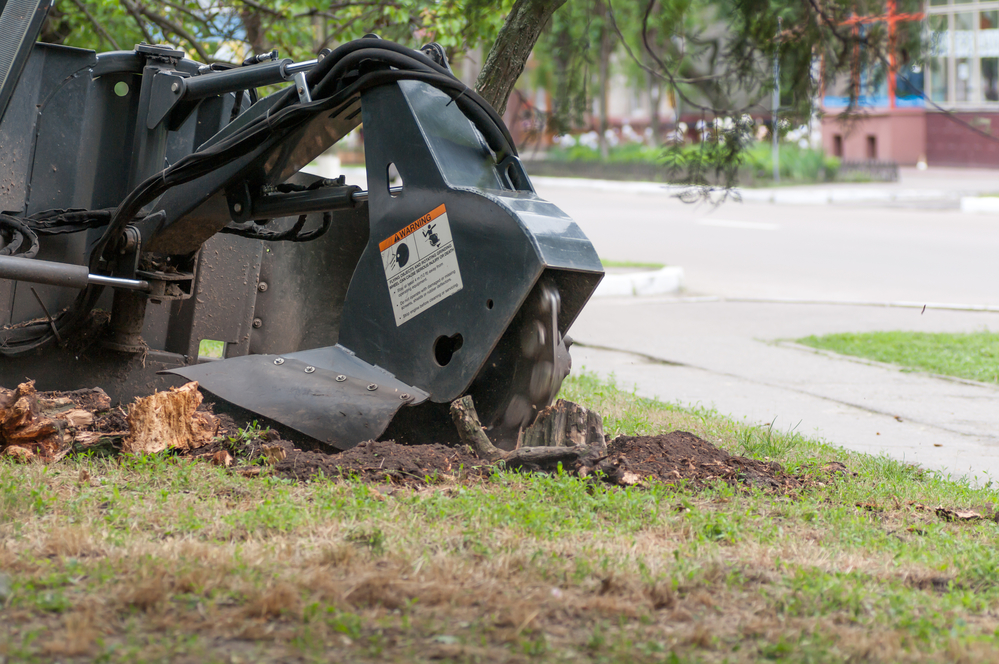 Free & Fast Estimates

Licensed & Certifiedt

Competitive Pricing
100% Satisfaction Guaranteed
Is a dead tree causing an eyesore on your property? Do you need help removing a fallen tree after an intense storm? When you need tree removal services, you can count on the pros at Calvert County Tree Service, to be there for you. We offer professional tree removal services for home and business owners throughout the Lexington Park 2034 area and beyond. Whether you need a tree service to help you remove trees that are blocking your view or diseased trees that are threatening to fall on your roof, our tree removal experts are ready to help. Call us right away to get a free estimate for our tree cutting services!
Call For a Free Estimate Today!
(410) 657-8288
Tree Removal Southern Maryland 20634
While removing trees or fallen limbs from your property might seem like a chore that you can handle, it's actually dangerous for those who lack experience and it can be costly to get the right tools necessary for the job. Hiring a professional tree removal service is the most cost-effective way to ensure that your trees are removed safely.
When you choose Calvert County Tree Service, you'll get efficient, affordable tree felling and removal service. We can remove trees that are threatening power lines, trees that are blocking your view, trees that have been damaged in storms and much more. So, call us today and let us help you with one of your chores on your to-do list. Call us to schedule an appointment today.
Tree Care Services
We offer a variety of tree care services to all of our clients in Lexington Park Md 20634. Our arborists are certified and highly knowledgable. Each employee is ready and willing to do whatever it takes to protect your trees on your property and the safety of your family. With our 5 star rated services, we guarantee 100% customer satisfaction. We are not pleased with a job until our customer is fully satisfied, and that is our promise to you. Contact us today if you are in need of:
Tree Removal
Tree Pruning
Branch Removal
Stump Grinding

Land Clearing

Emergency Storm Damage Services
Southern Maryland Full Tree Service Company
Calvert County Tree Service provides reliable, honest tree services throughout all of Southern Maryland. We are fully licensed, insured and provide top quality tree services with great pricing to match. 
We have been providing residential and commercial property owners with high-quality service for over 15 years. It has always been our goal to meet and exceed our customers' expectations by going above and beyond what they would expect. Dependability, reliability and efficiency are what we stand for when it comes to meeting your needs 100% of the time. Contact us today for a free estimate. 
Schedule Your Next Appointment Today!
(410) 657-8288
<iframe src="https://www.google.com/maps/embed?pb=!1m18!1m12!1m3!1d100236.43059190591!2d-76.52032526829443!3d38.270487206433906!2m3!1f0!2f0!3f0!3m2!1i1024!2i768!4f13.1!3m3!1m2!1s0x89b761df85b0c6e9%3A0x8b7ad3ddad5f0818!2sLexington+Park%2C+MD!5e0!3m2!1sen!2sus!4v1540904144543" width="400" height="300" frameborder="0" style="border:0" allowfullscreen></iframe>
Calvert County Tree Service
Average rating:
8 reviews
May 12, 2019
The entire experience was excellent. The owner came out and gave me a very fair price for the work that needed to be completed and his crew came and did exactly as discussed. I couldn't have asked for better service and reasonable prices!
May 12, 2019
My husband and I were really impressed with what an outstanding job the crew did when cutting down 3 trees from our property. They had the right amount of crew members there, they were quick, and cleaned up all the leftover debris.
May 6, 2019
I had them trim a tree away from my house and the power lines, They did a great job and were very quick. 5 stars!
May 6, 2019
Very impressed with the value, quality, and professionalism of the work done. Several neighbors recommended them, and im so happy we chose Calvert County Tree Service.
Apr 29, 2019
I can't say enough about this incredible company. We received a timely estimate that came in on budget. Workers showed up earlier than expected, completed the job and thoroughly raked up and disposed of all the debris. Very impressive!
Apr 29, 2019
This company was properly staffed, equipped, safe, and communicative during the whole process. Thank you!
Apr 29, 2019
Great service from start to finish. They arrived on time with a team of professionals and did an outstanding job removing two trees that were very close to my roof.
Oct 31, 2018
I was very impressed with their safe techniques to remove a huge oak tree we had in our front yard. I will be calling them if i need anymore limbs or stumps removed from my property.